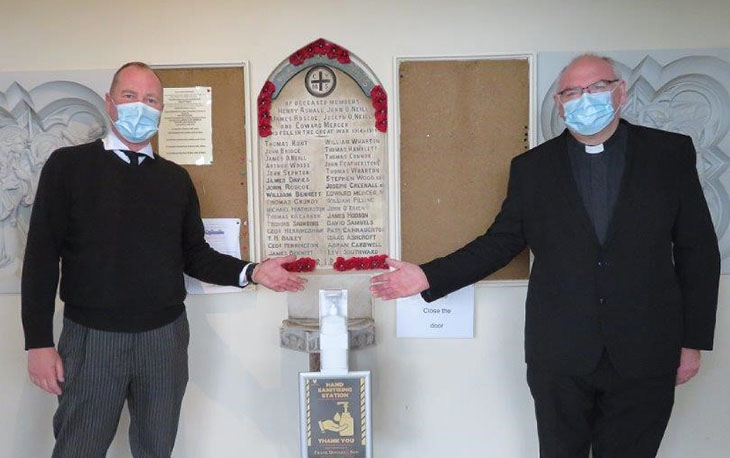 Frank Dooley & Son Funeral Directors has stepped in to help a church in St Helens to re-open its doors safely by donating a hand sanitising unit to support the local community and encourage attendance as the COVID-19 lockdown eases.
Kieron Dooley, Senior Business Principal at Frank Dooley & Son, designed the lightweight unit to be set up easily before and after mass at St Austin's Roman Catholic Church in St Helens.
Kieron said: "Our funeral teams have always had a close relationship with the local clergy and we wanted to ensure the safety and care of people visiting places of worship.
"We hope the regular and continued use of the hand sanitiser station will provide a degree of reassurance. Safety is paramount to those of us involved in social and community welfare."
Father Martin Kershaw, Parish Priest at St Austin's, who displays the sanitiser outside St Austin's before mass, said: "The presence of the sanitiser inspires confidence and a feeling of being safe in our congregation. We have already had comments from people saying how easy it is to use.
"St Austin's and Frank Dooley & Son work closely together to support our community. They're a respected funeral home and are always willing to help."
Kieron had a second unit manufactured which team members at Frank Dooley & Son store in their vehicles and set up at funeral services when needed.
Kieron concluded: "It is to everyone's benefit that we all assist in the fight against this terrible virus.
"If we are able in some small way to play a part in the recovery of our community, region and nation, then we feel we will have achieved our goal."