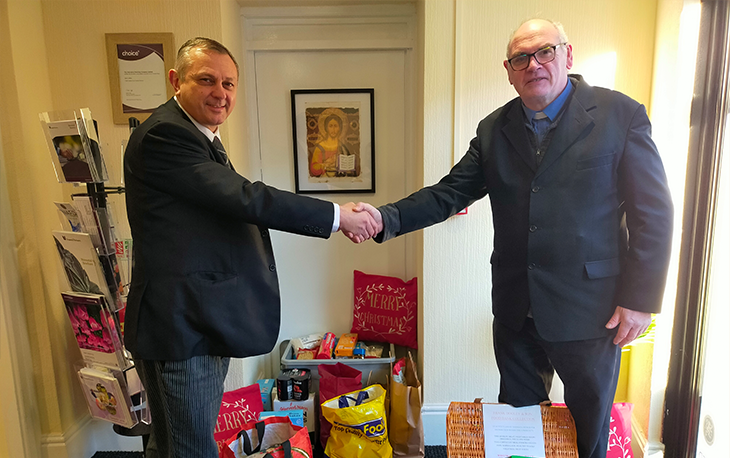 Manager Martin Griffiths from Frank Dooley & Son – Nutgrove has set up a food bank collection facility in the branch, which has proved to be very beneficial for the community of St Helens.
Manager Martin in collaboration with Father Martin Kershaw from St Austin's Church, has been actively collecting food for the community via this foodbank donation collection point.
Yesterday, a presentation with Father Martin and the ladies from St Teresa's church was made at our Nutgrove branch, and now the staff from the church will distribute to those in need within the St Helens community. Amazing work, all set up personally by Manager Martin, wanting to help the community and make a difference in people's lives this Christmas.